ITEM #8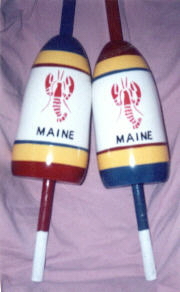 ITEM #8

These buoys are a little more fancy with multi-stripes added. The styrofoam buoy measures 5"x11" with a 24" oak stick through the middle. Comes in a variety of colors!

$30.00 EACH plus s/h
.
ITEM #9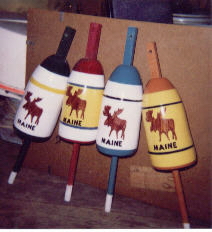 ITEM #9

These buoys are a little more fancy with multi-stripes painted on them. The styrofoam buoy measure 5"x11" with a 24" oak stick through the middle. They come in a variety of colors!

$30.00 EACH plus s/h
.
WE ACCEPT VISA, MC, & DISCOVER FOR YOUR ORDER.

CALL (207) 641-7106 TO PLACE AN ORDER.

WE LOOK FORWARD TO HEARING FROM YOU!