4'x8' white net----$9.60 ea.
6'x8' white net----$14.40 ea.
8'x8' white net----$19.20 ea.
8'x10' white net---$24.00 ea.
8'x12' white net----$28.80 ea.
BROWN FISH NETTING 5'x10'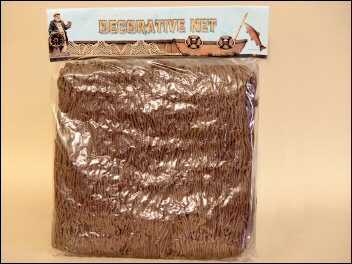 3'x5' brown net------$15.00 ea.
5'x10' brown net----$25.00 ea.
These nets are either brown or black in color and are made of nylon. They come in (4) different sizes, 3'x5', 5'x5', 5'x7' and 5'x10' and the mesh size is approximately 1/2" but can vary. They are a great way to decorate a small area at a very reasonable price.
.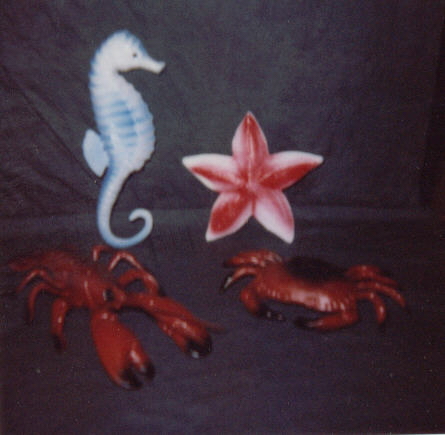 These plastic marine life forms are a great addition to your nautical theme! You can choose from a seahorse, starfish, crab, or a lobster. You can even put these lobsters inside your lobster trap and give it that true "Downeast" accent! You can mix and match them if you prefer. $5.00 each.
SEAHORSE-------measures 10" in height
STARFISH--------measures 8 1/2" in height
CRAB---------------measures 8 1/2" in width
LOBSTER---------measures 12" in length
WE ACCEPT VISA, MC, & DISCOVER FOR YOUR ORDER.

CALL (207) 641-7106 TO PLACE YOUR ORDER. YOU MAY ALSO USE OUR SHOPPING CART!

WE LOOK FORWARD TO HEARING FROM YOU!